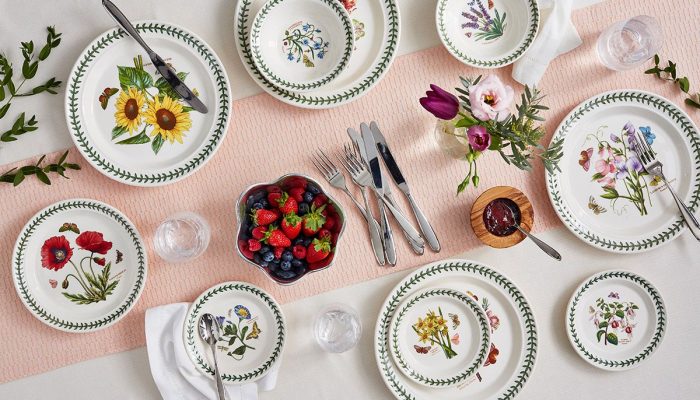 Botanic Garden
Introduced in 1972, Botanic Garden features the iconic laurel leaf border with a range of beautiful flowers. Taking the world by storm when first launched, even after 50 years this distinctive range is still being bought, used and loved by customers all over the globe.
Botanic Roses
Based on Portmeirion's world famous Botanic Garden, the elegant Botanic Roses collection evokes memories of a beautiful British rose garden. Featuring six beautiful rose motifs, it is a must for rose enthusiasts.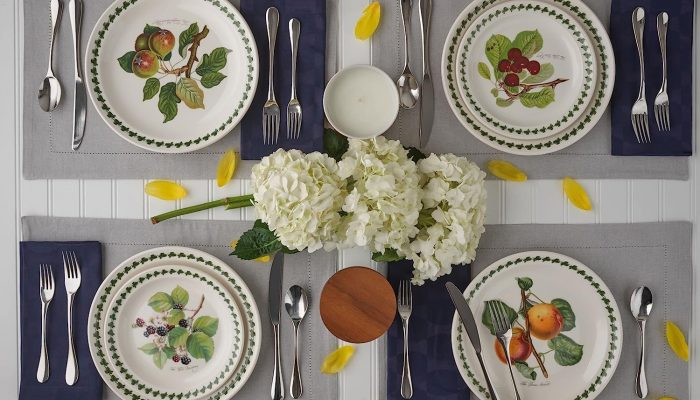 Pomona
Pomona is a classically styled range of tableware and cookware that brings nature to the heart of the home. Named after the ancient goddess of fruit, each Pomona piece features a motif of a luscious fruit taken from hand-coloured books of the 1830s.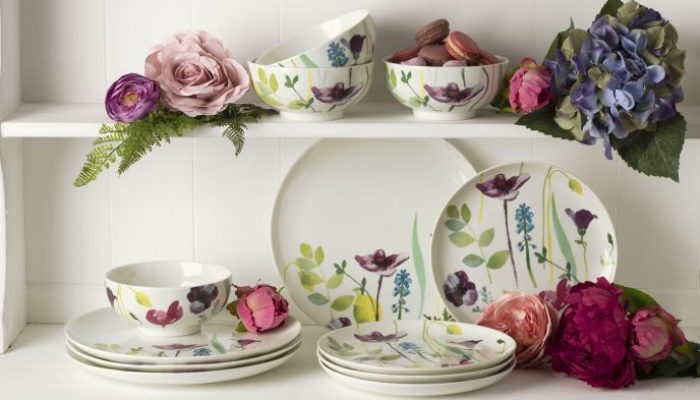 Water Garden
Every meal deserves a beautiful splash of colour. Featuring the Water Garden floral design with pops of pink, green and purple – everything you need at any time of day. In wonderfully revitalising hues, this Water Garden range will lift the spirits each and every time it is used.